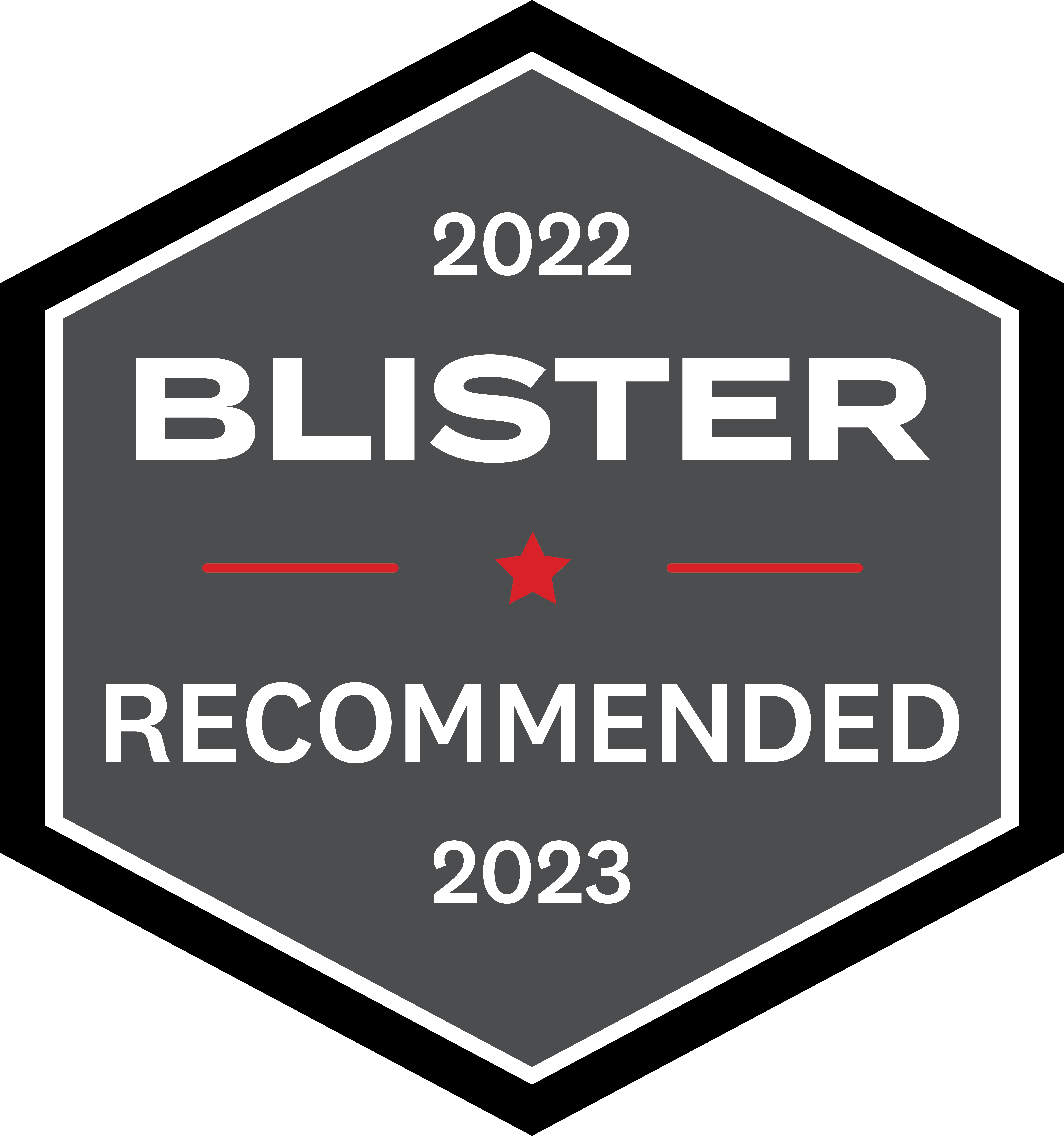 Everyday freeride-touring skis for women, built for versatility, stability and adaptability.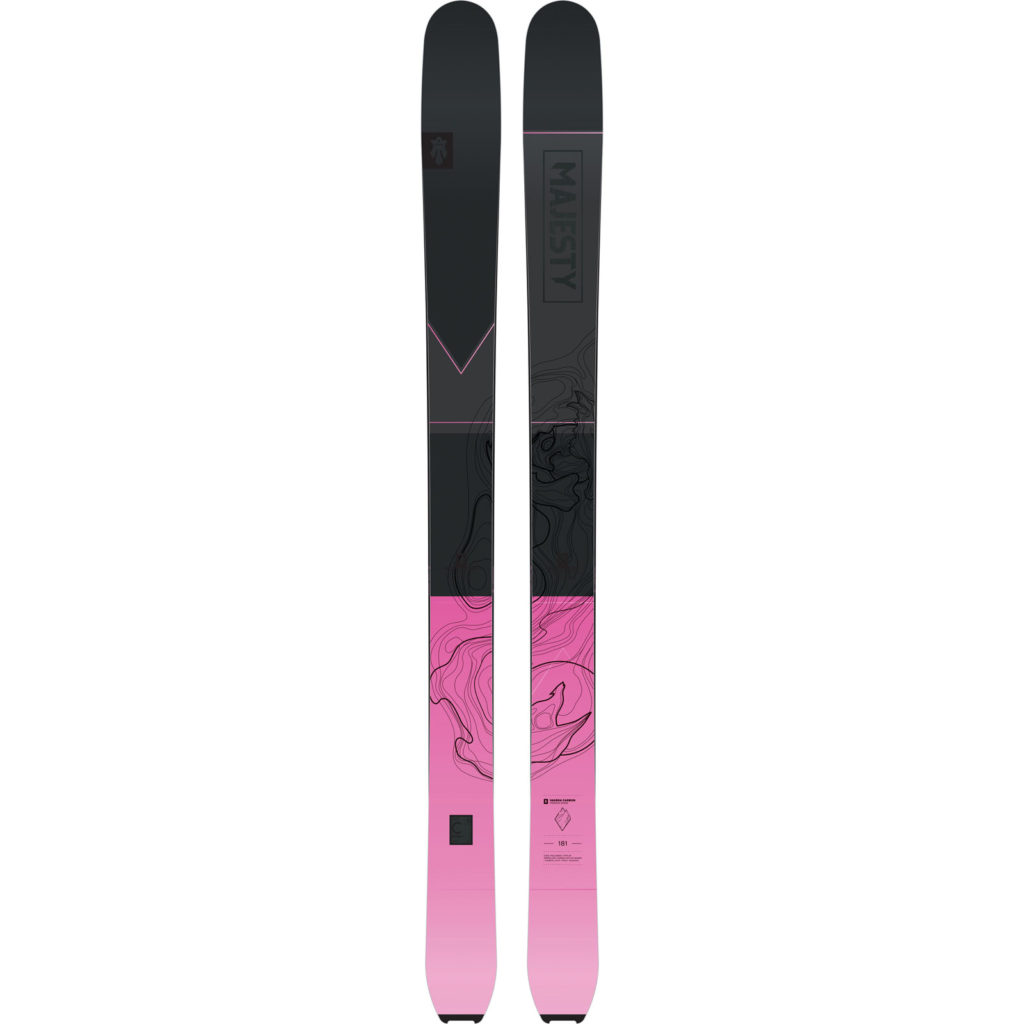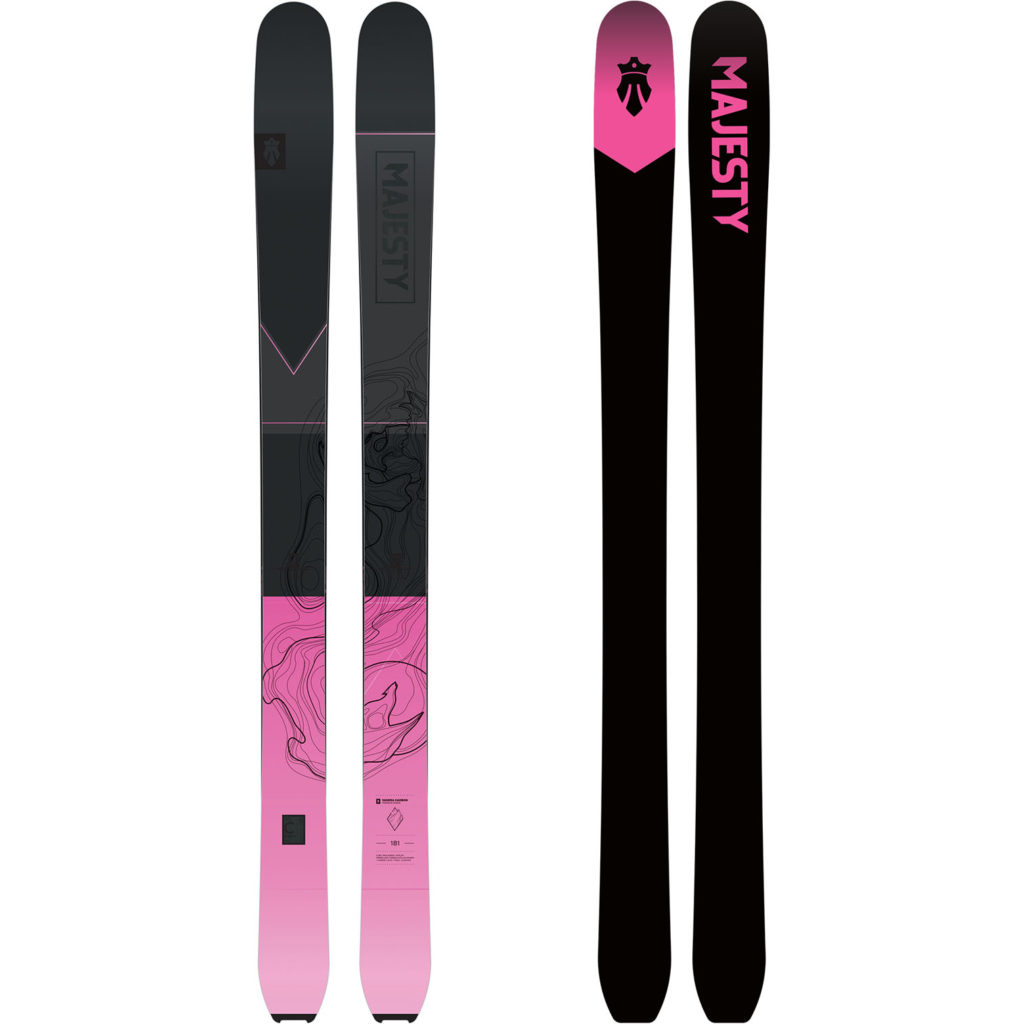 Cast off those watered-down freeride women's skis and step into a new world with the Vadera Carbon skis.
Designed to be lighter with a minimally softer flex, the Vadera is Havoc's little sister and it is is a women's specific freeride ski that feels most at home in the backcountry's deep powder landscapes, arching turns through the steeps and picking pathways through narrow terrain. Versatility is the name of the game! You want one ski to take on all of your powder explorations whether in-bounds or out, and the Vadera Carbon will fill those needs. Thanks to our revolutionary 4×4 design concept, the Vadera offers stability at speeds while still feeling quick and maneuverable in tight spaces. Quadrax fiberglass, full carbon fiber construction with carbon/aramid fibers and a durable engineered wood core deliver high performance and optimal 3D flex. It all adds up to a ski meant to be as enjoyable day-in and day-out, no matter what type of terrain lies ahead.
The Vadera can be used with alpine or light AT bindings for the most demanding backcountry skiers who are looking for wide, yet very lightweight backcountry skis.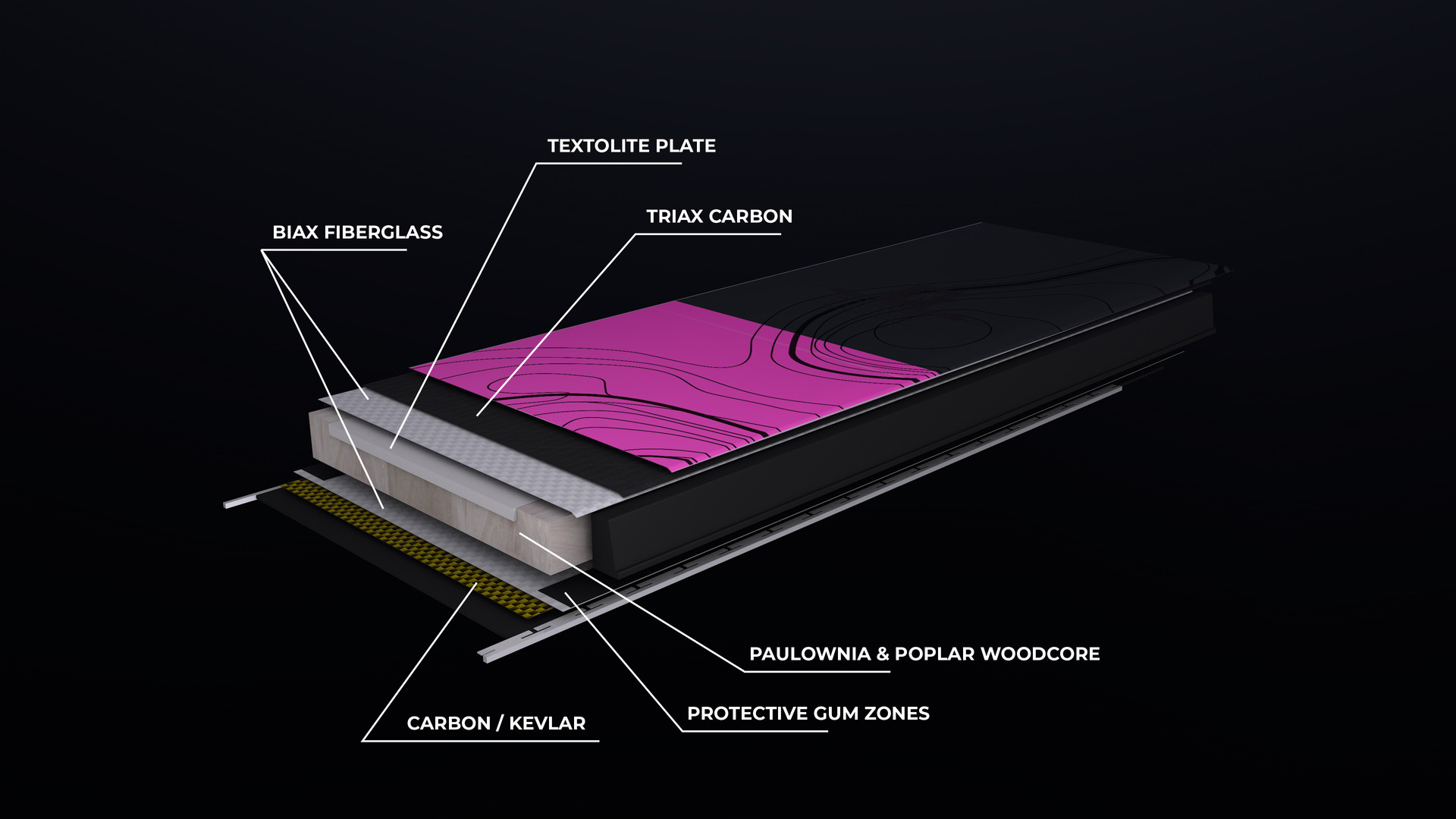 Hvilken lengde passer til deg?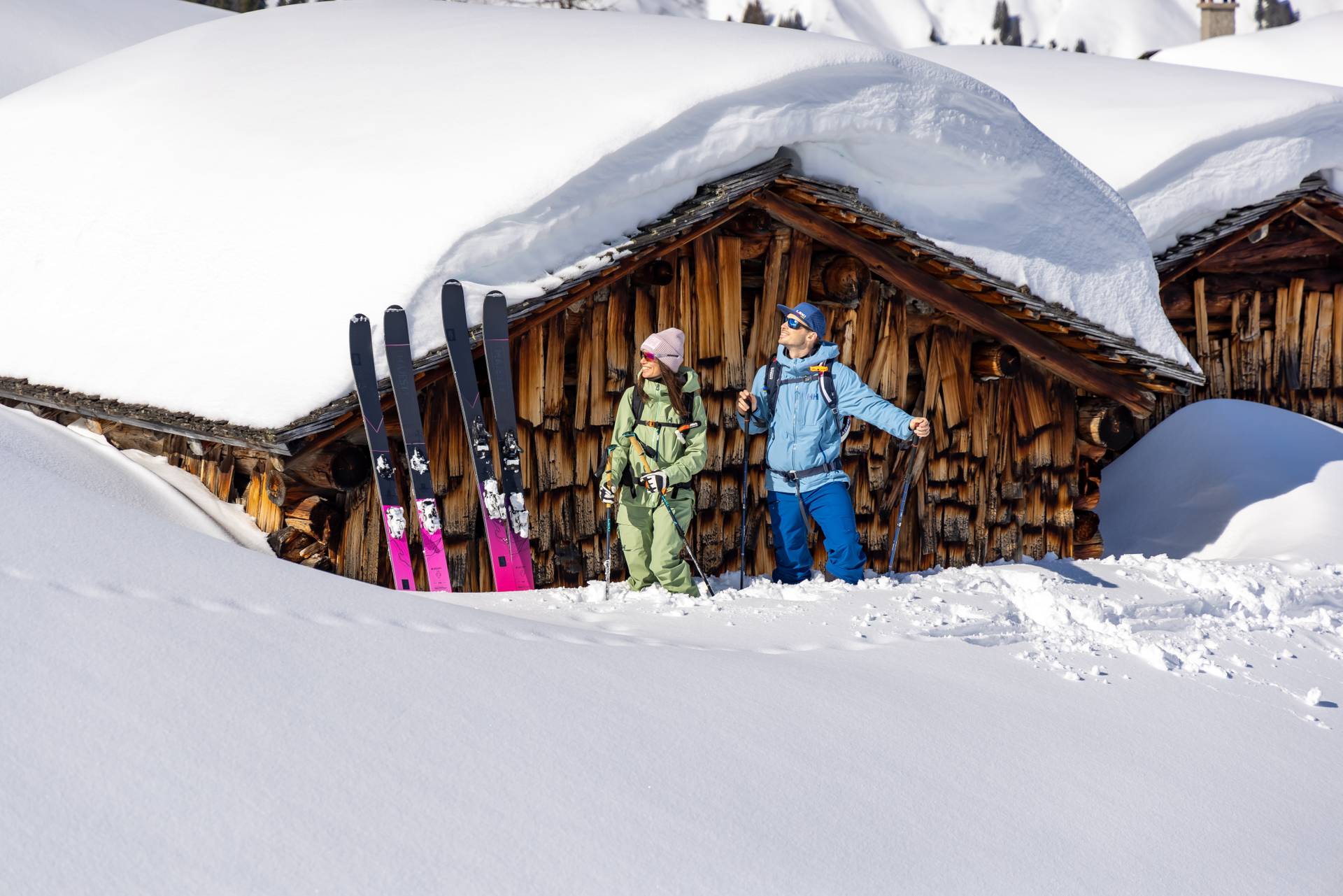 Compare Freeride Touring Range
HAVOC CARBON

VANGUARD CARBON

VADERA CARBON

Construction

4x4 front rocker/camber

Construction

hybrid (4x4 front rocker/flat camber/4x4 rocker)

Construction

4x4 front rocker/camber

Shape

directional

Shape

directional twin tip

Shape

directional

Flex

directional

Flex

directional

Flex

directional

Flex ratio

9

Flex ratio

7

Flex ratio

7

Rocker type

240mm (tips)

Rocker type

240mm (tips & tails)

Rocker type

240mm (tips)

Waist

110mm

Waist

118mm

Waist

110mm

Radius

21-23m

Radius

22-24m

Radius

21-23m

Weight

1570-1980g

Weight

1690-2000g

Weight

1550-1780g

Fiberglass

triax, quadrax, full biax carbon layup

Fiberglass

triax, biax, full carbon layup

Fiberglass

triax, quadrax, full biax layup

Core

paulownia wood core, poplar inserts

Core

paulownia wood core, poplar inserts

Core

paulownia wood core, poplar inserts

Base

fast base IS7200

Base

fast base IS7200

Base

fast base IS7200

Extras

arched tails, carbon/kevlar fibres, textolite plates, tail designed for mounting skins

Extras

arched tails, carbon/kevlar fibres, textolite plates

Extras

arched tails, carbon/kevlar fibres, textolite plates, tail designed for mounting skins
| LENGTH | SIDECUT | RADIUS | WEIGHT |
| --- | --- | --- | --- |
| 166 cm | 138-110-124 mm | 21 m | 1550 g |
| 171 cm | 139-110-125 mm | 21 m | 1620 g |
| 176 cm | 140-110-125 mm | 21 m | 1700 g |
| 181 cm | 141-110-126 mm | 23 m | 1780 g |