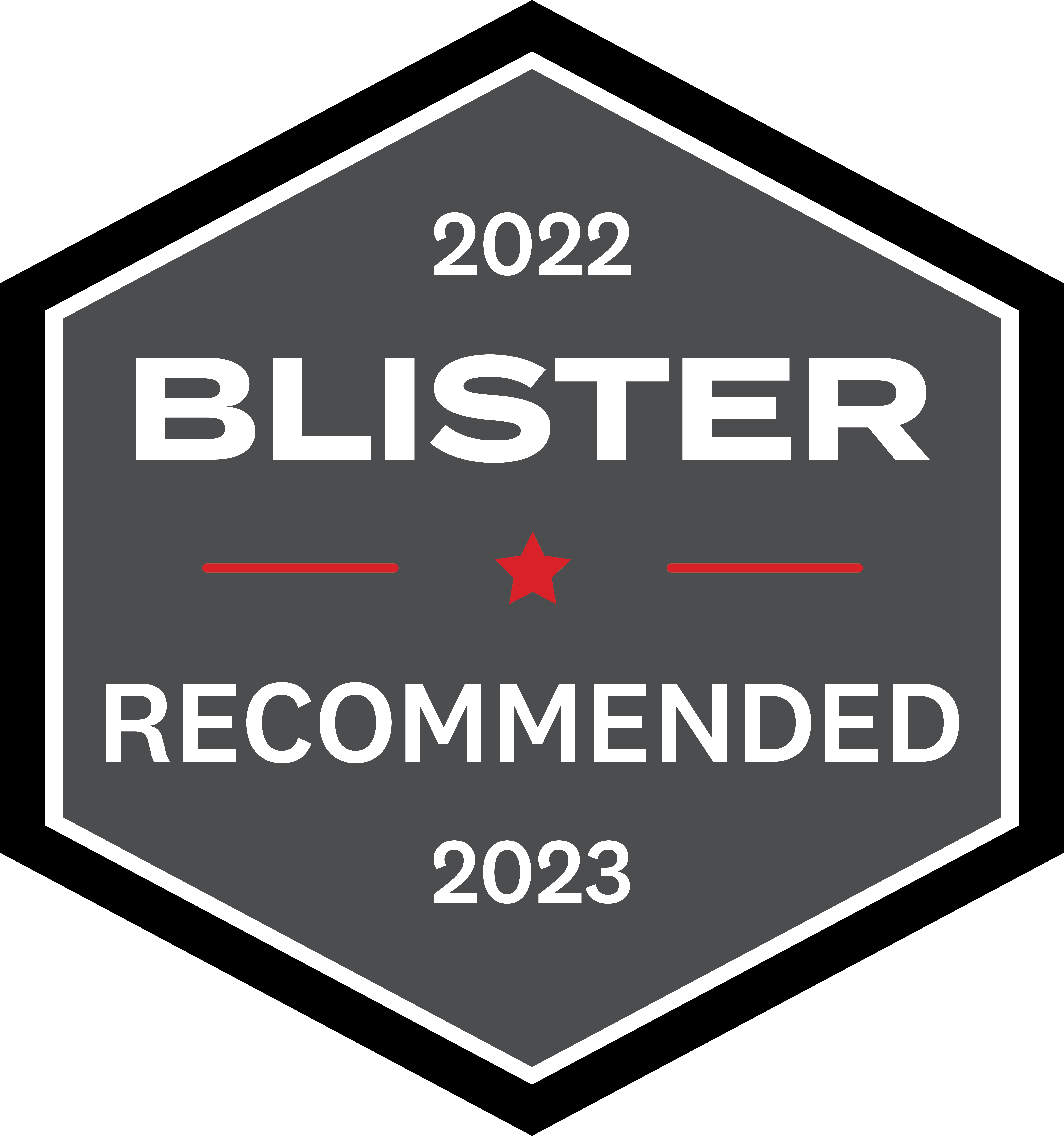 Big-mountain performance meets lightweight freetouring.
backcountry, freetouring, freeride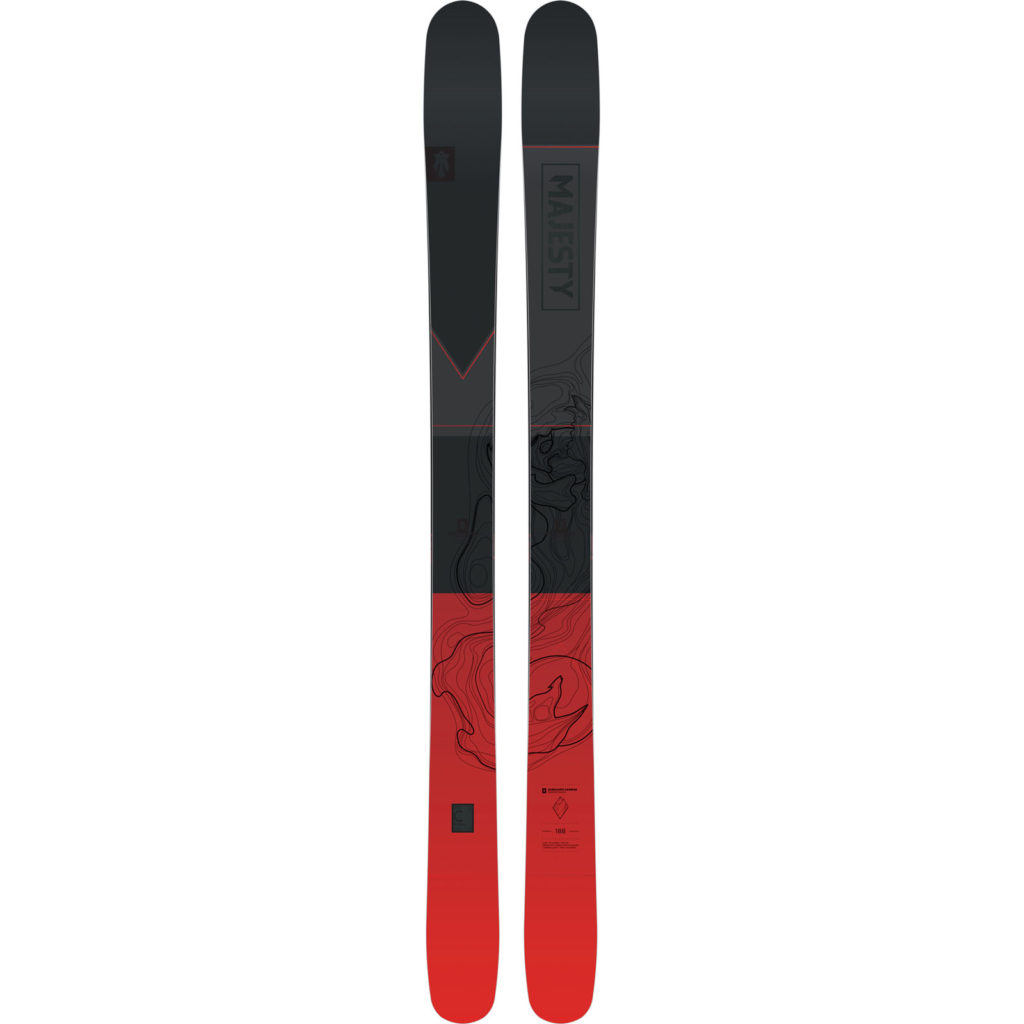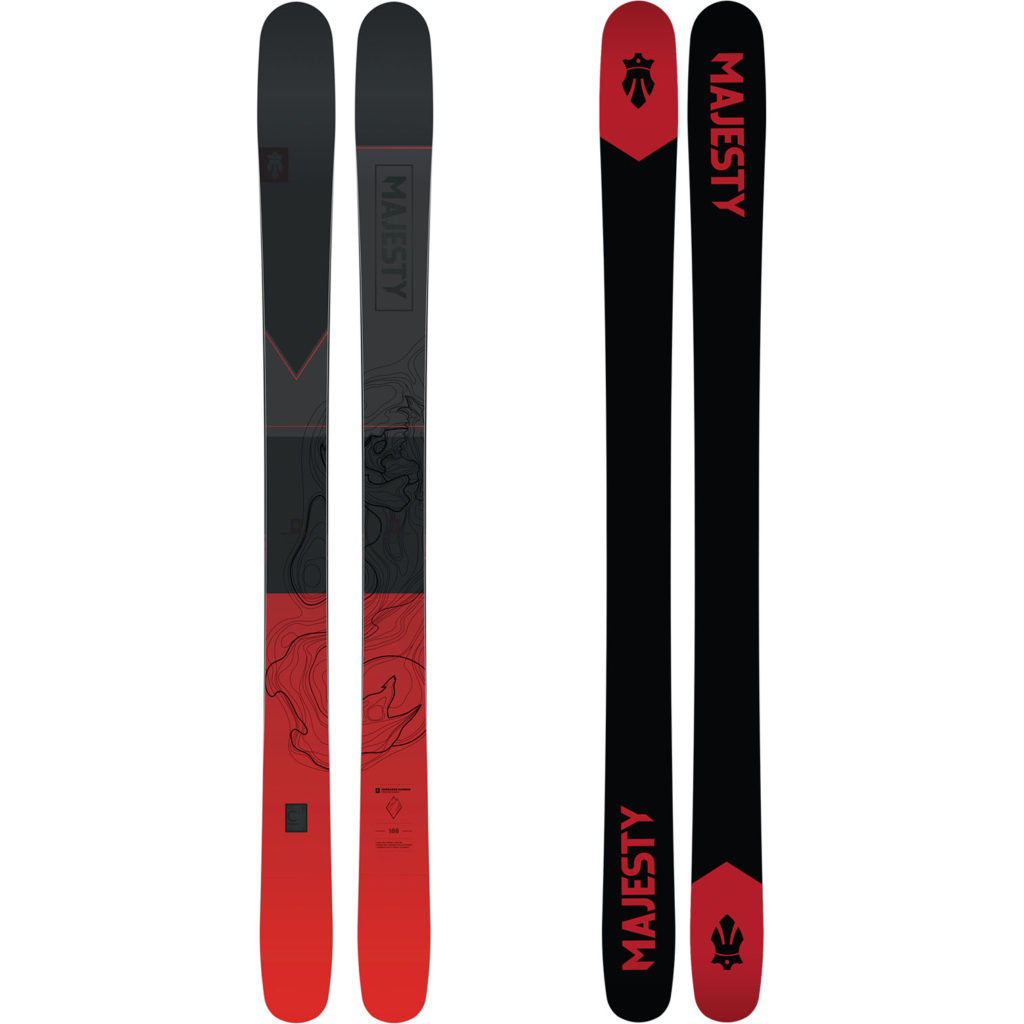 The Vanguard's light wood construction combined with our 4×4 technology delivers stability and maneuverability. The unique combination of triax fiberglass, carbon/aramid fibers and durable engineered wood core embraces high performance with optimal 3D flex.
The Vanguard's long effective edge ensures solid grip while tracking through icy terrain on the way to that perfect line. With its carefully tuned profile thanks to the 4×4 technology, this 118-waisted freeride powder twin offers the stable platform you need to power through drops and blast through chop with confidence. With a well-balanced progressive stance, you can tackle those booters and scoops like nothing before. Built for the most demanding backcountry skiers looking for something wide, yet light enough to be used with AT bindings.
Thanks to its nimble construction and light weight, this ski won't slouch on the uptrack if you find yourself deep in the sidecountry chasing the last licks of fresh snow.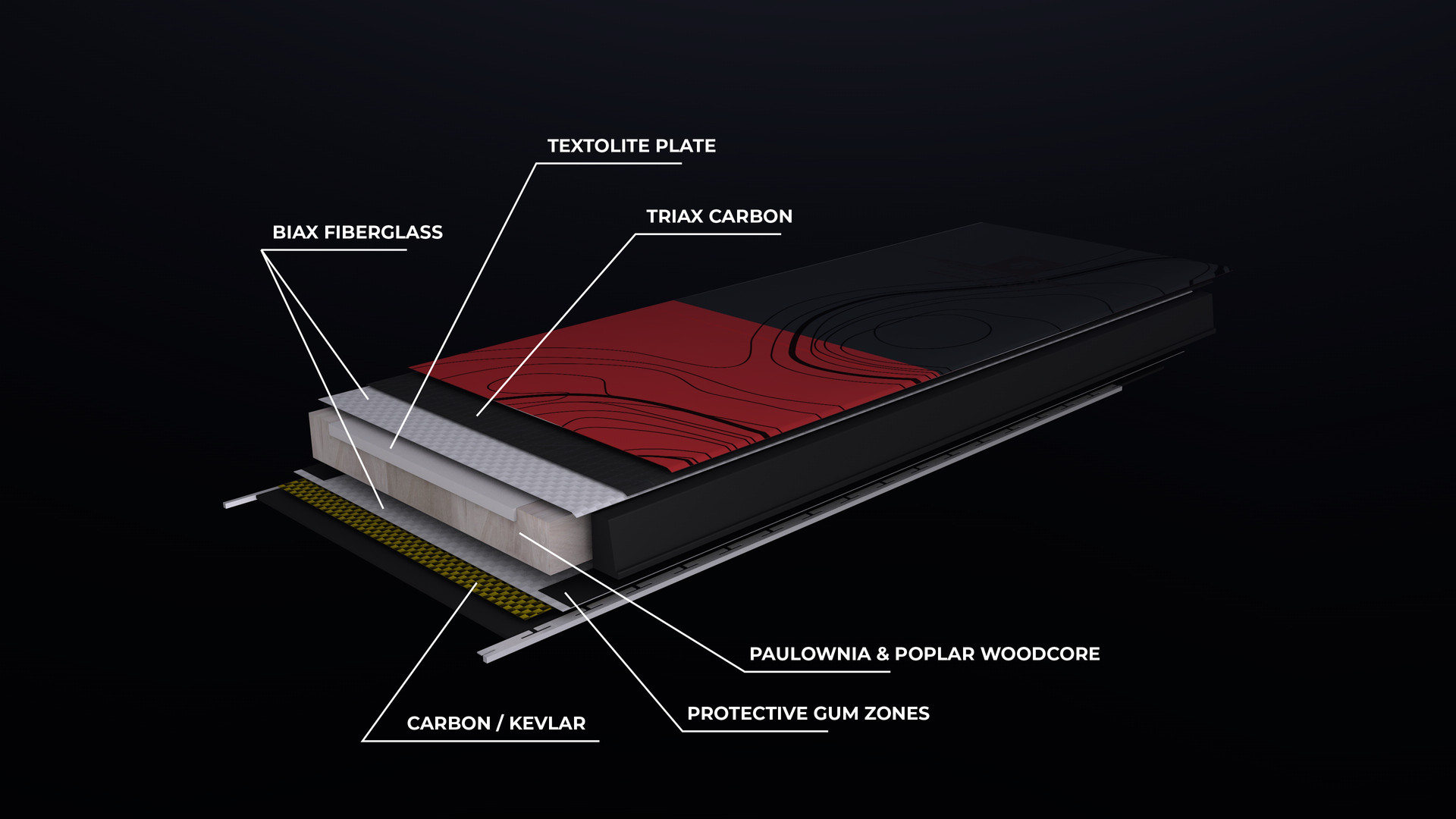 Hvilken lengde passer til deg?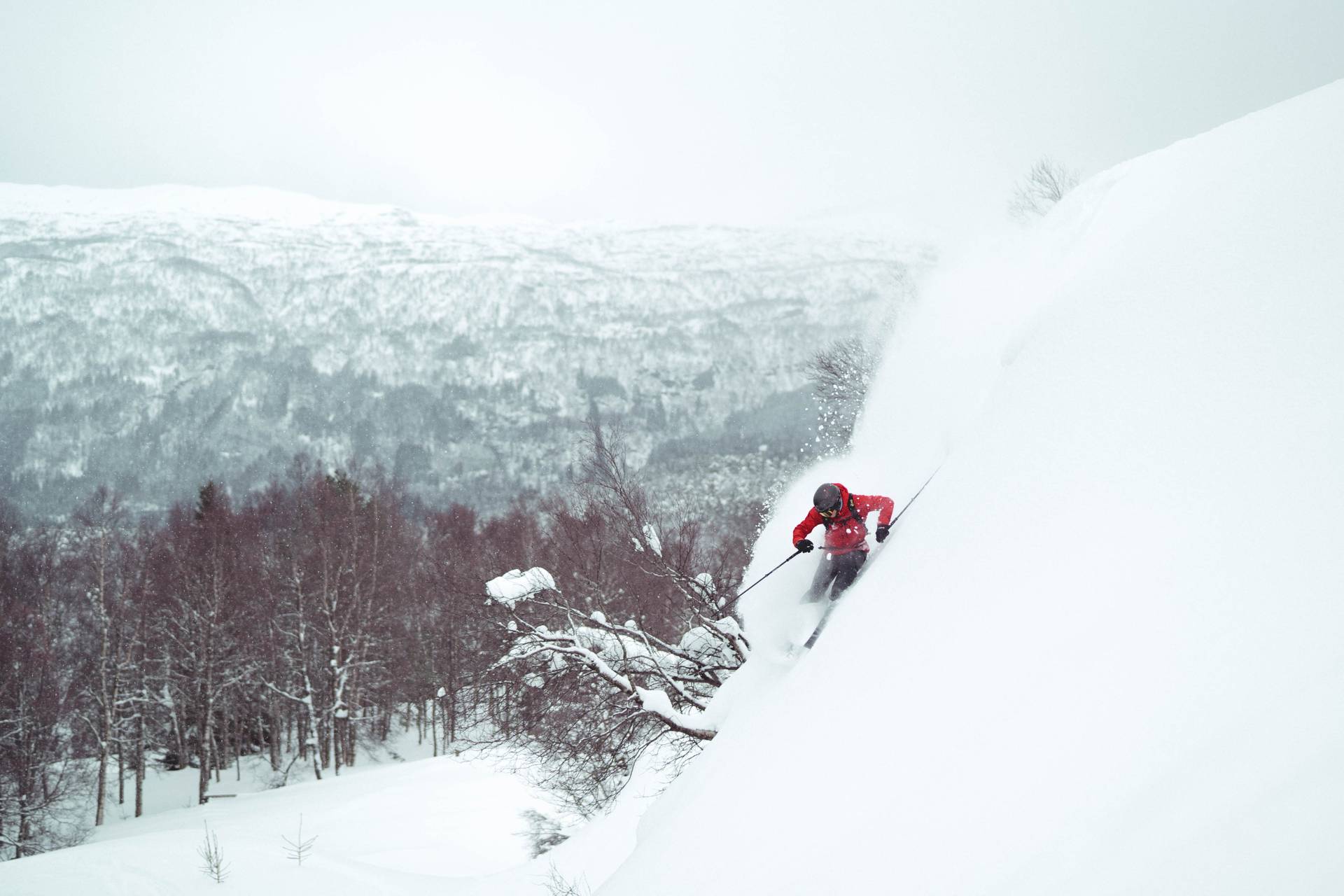 Compare Freeride Touring Range
HAVOC CARBON

VANGUARD CARBON

VADERA CARBON

Construction

4x4 front rocker/camber

Construction

hybrid (4x4 front rocker/flat camber/4x4 rocker)

Construction

4x4 front rocker/camber

Shape

directional

Shape

directional twin tip

Shape

directional

Flex

directional

Flex

directional

Flex

directional

Flex ratio

9

Flex ratio

7

Flex ratio

7

Rocker type

240mm (tips)

Rocker type

240mm (tips & tails)

Rocker type

240mm (tips)

Waist

110mm

Waist

118mm

Waist

110mm

Radius

21-23m

Radius

22-24m

Radius

21-23m

Weight

1570-1980g

Weight

1690-2000g

Weight

1550-1780g

Fiberglass

triax, quadrax, full biax carbon layup

Fiberglass

triax, biax, full carbon layup

Fiberglass

triax, quadrax, full biax layup

Core

paulownia wood core, poplar inserts

Core

paulownia wood core, poplar inserts

Core

paulownia wood core, poplar inserts

Base

fast base IS7200

Base

fast base IS7200

Base

fast base IS7200

Extras

arched tails, carbon/kevlar fibres, textolite plates, tail designed for mounting skins

Extras

arched tails, carbon/kevlar fibres, textolite plates

Extras

arched tails, carbon/kevlar fibres, textolite plates, tail designed for mounting skins
| LENGTH | SIDECUT | RADIUS | WEIGHT |
| --- | --- | --- | --- |
| 170 cm | 142-118-132 mm | 22 m | 1690 g |
| 176 cm | 143-118-133 mm | 22 m | 1770 g |
| 182 cm | 144-118-133 mm | 24 m | 1870 g |
| 188 cm | 145-118-135 mm | 24 m | 1930 g |
| 194 cm | 147-118-137 mm | 24 m | 2000 g |