Perfect lightweight backcountry skis for the most demanding female freeskiers.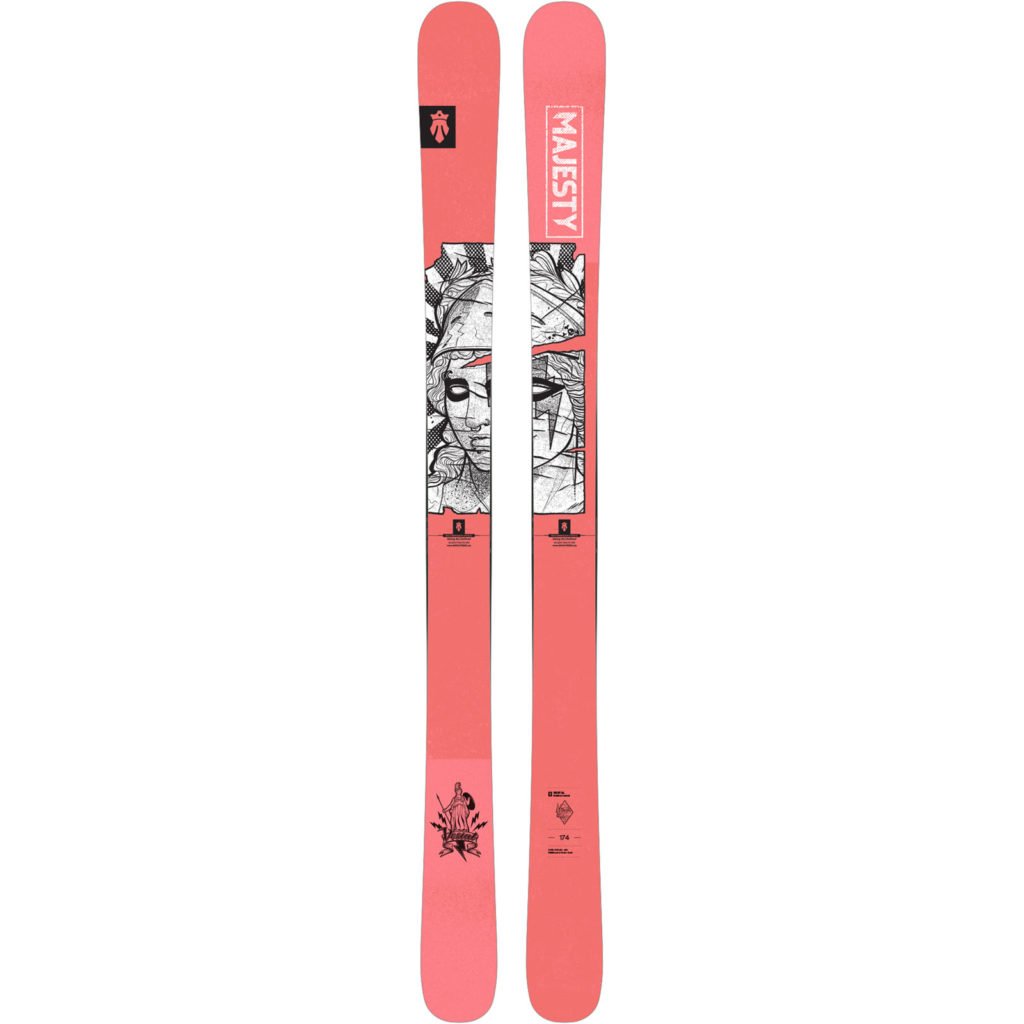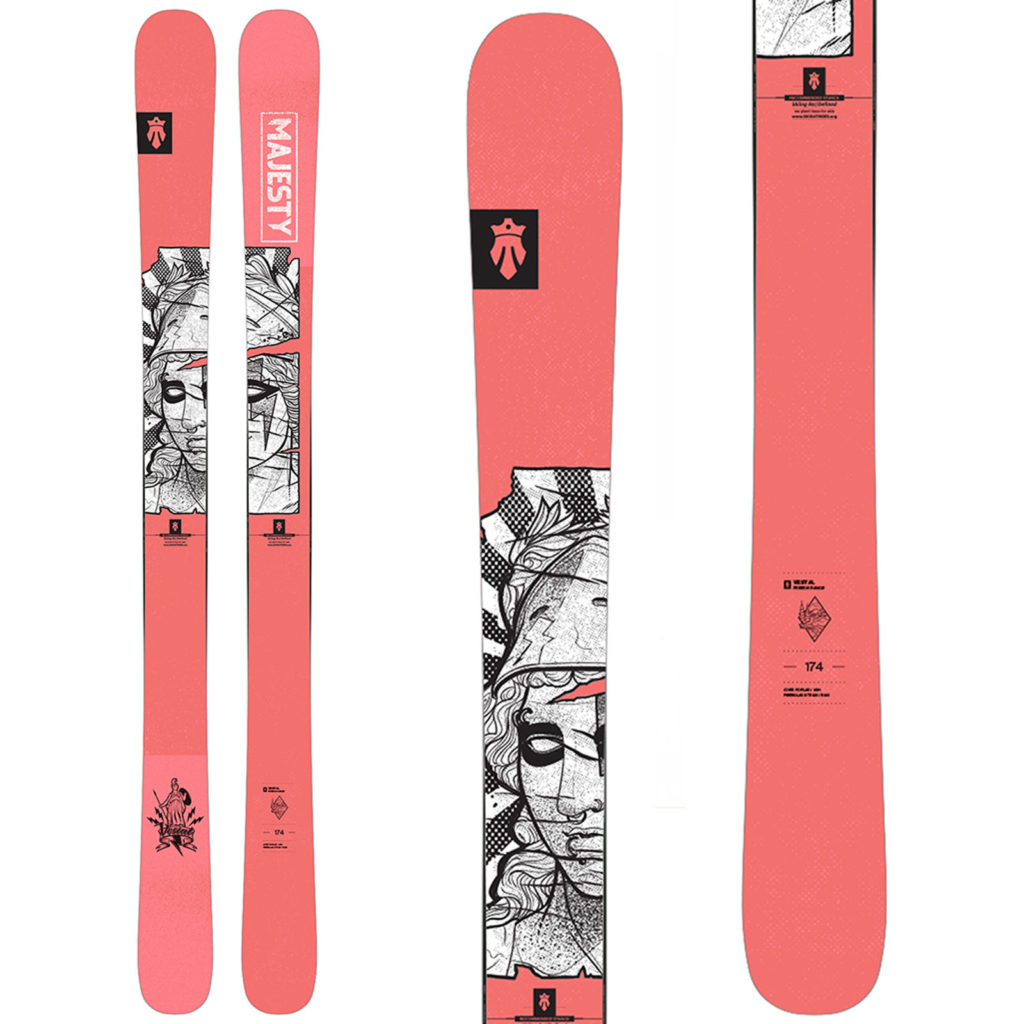 Women specific flex pattern of the ski gives it a much more nimble feel. Vestal skis are 105mm-underfoot all-terrain skis designed especially for skiers who are seeking backcountry adventures.
Re-designed hybrid construction that includes our 4Rx4R technology enables effortless rides in any snow conditions. While rocker supports better float in powder, camber increases responsiveness, makes landings smoother and edge grip more secure. The new 4R sidecut makes turning easier, giving more confidence, stability and control on all types of terrain. New 4R rocker tip reduces drag, maximise control and top speed.
Additionally, they are equipped with semi-cap construction, durable corrund top sheet for improved performance and scratch resistance. The top choice for backcountry powder action.
Hvilken lengde passer til deg?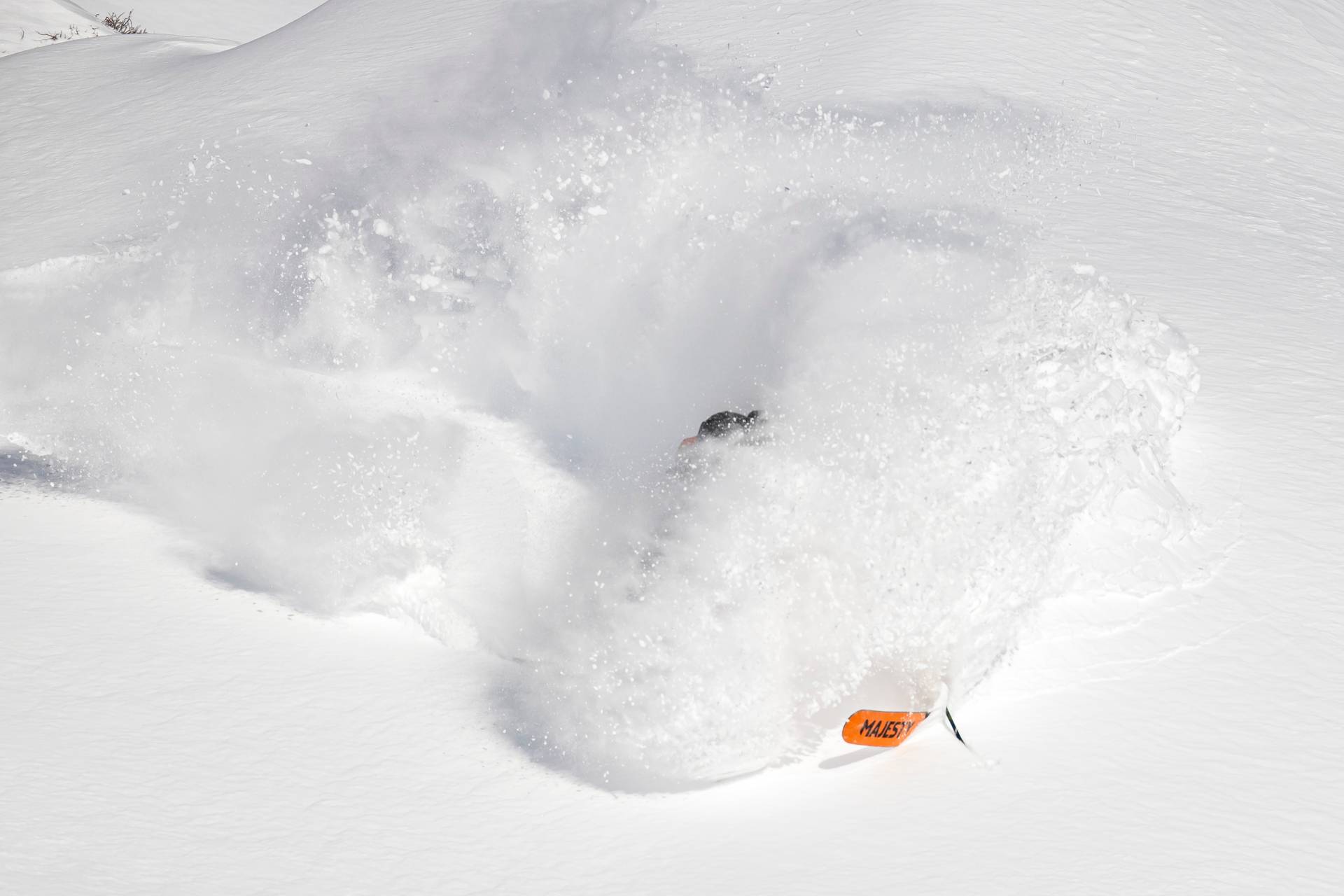 Compare Freeski Men Range
DIRTY BEAR PRO

VANDAL

DIRTY BEAR XL

VESPER

VESTAL

Construction

hybrid (front rocker/camber)

Construction

hybrid (rocker/camber/rocker)

Construction

hybrid (4x4rocker/

camber/4x4rocker)

Construction

semi hybrid (camber/front rocker)

Construction

hybrid (4x4rocker/

camber/4x4rocker)

Shape

directional twin-tip

Shape

true twin tip

Shape

directional twin-tip

Shape

directional twin-tip

Shape

directional twin-tip

Flex

directional

Flex

twin

Flex

directional

Flex

directional

Flex

directional

Flex ratio

6

Flex ratio

5

Flex ratio

6

Flex ratio

6

Flex ratio

6

Rocker type

150mm (tips)

Rocker type

150mm (tips & tails)

Rocker type

240mm (tips & tails)

Rocker type

150mm (tips)

Rocker type

240mm (tips & tails)

Waist

90mm

Waist

95mm

Waist

105mm

Waist

90mm

Waist

105mm

Radius

14,5-21,5m

Radius

14-16m

Radius

16-21m

Radius

14,5-19m

Radius

16-20m

Weight

1270-1700g

Weight

1580-1770g

Weight

1630-2000g

Weight

1270-1500g

Weight

1630-1910g

Fiberglass

triax & biax

Fiberglass

triax & biax

Fiberglass

triax & biax

Fiberglass

triax & biax

Fiberglass

triax & biax

Core

tip-to-tail wood core (poplar & ash)

Core

tip-to-tail wood core

(poplar & ash)

Core

tip-to-tail wood core (poplar & ash)

Core

tip-to-tail wood core (poplar & ash)

Core

tip-to-tail wood core

(poplar & ash)

Base

fast base IS7200

Base

fast base IS7200

Base

fast base IS7200

Base

fast base IS7200

Base

fast base IS7200

Extras

durable sturdy

corrund top sheet, semi cap construction

Extras

durable sturdy top

sheet, semi cap construction

Extras

durable sturdy

corrund top sheet

Extras

durable sturdy top

sheet, semi cap construction

Extras

durable sturdy corrund

top sheet, semi cap construction
| LENGTH | SIDECUT | RADIUS | WEIGHT |
| --- | --- | --- | --- |
| 162 cm | 140-105-130 mm | 16 m | 1630 g |
| 168 cm | 140-105-130 mm | 17 m | 1720 g |
| 174 cm | 140-105-130 mm | 18.5 m | 1800 g |
| 180 cm | 140-105-130 mm | 20 m | 1910 g |